Technology innovator brings value-driven leadership to Evercloak's advisory board team
Evercloak is thrilled to announce the addition of technology innovator and business leader Steve Hoover to its advisory board. Hoover is a leader and practitioner in the exploration and development of innovative concepts from fundamental Research and Development to business scale-up. As former Chief Technology Officer and Senior Vice President at Xerox and former CEO of the Palo Alto Research Center, Hoover brings value-driven leadership to the Evercloak advisory board team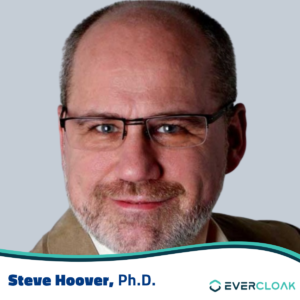 Hoover leads the Global Cybersecurity Institute at RIT, which aims to tackle and solve cybersecurity problems around the world.
"Steve's business intellect is impressive and his reputation as an innovator is unmatched," says Evelyn Allen, co-founder and Chief Executive Officer (CEO) of Evercloak. "Steve's experience and strategic support will allow us to continue to work on delivering new ways to approach cooling with the intent of developing commercial applications for the climate crisis."
"Evercloak's patented 2D nanofilm membrane technology will deliver tremendous value in the climate space," says Hoover. "I look forward to helping Evercloak build on this strong foundation as it introduces new technologies to help people, businesses, and the environment."
Hoover has held roles in product development and research and is a strong integrator of technology, market, customer and business needs, and opportunities.